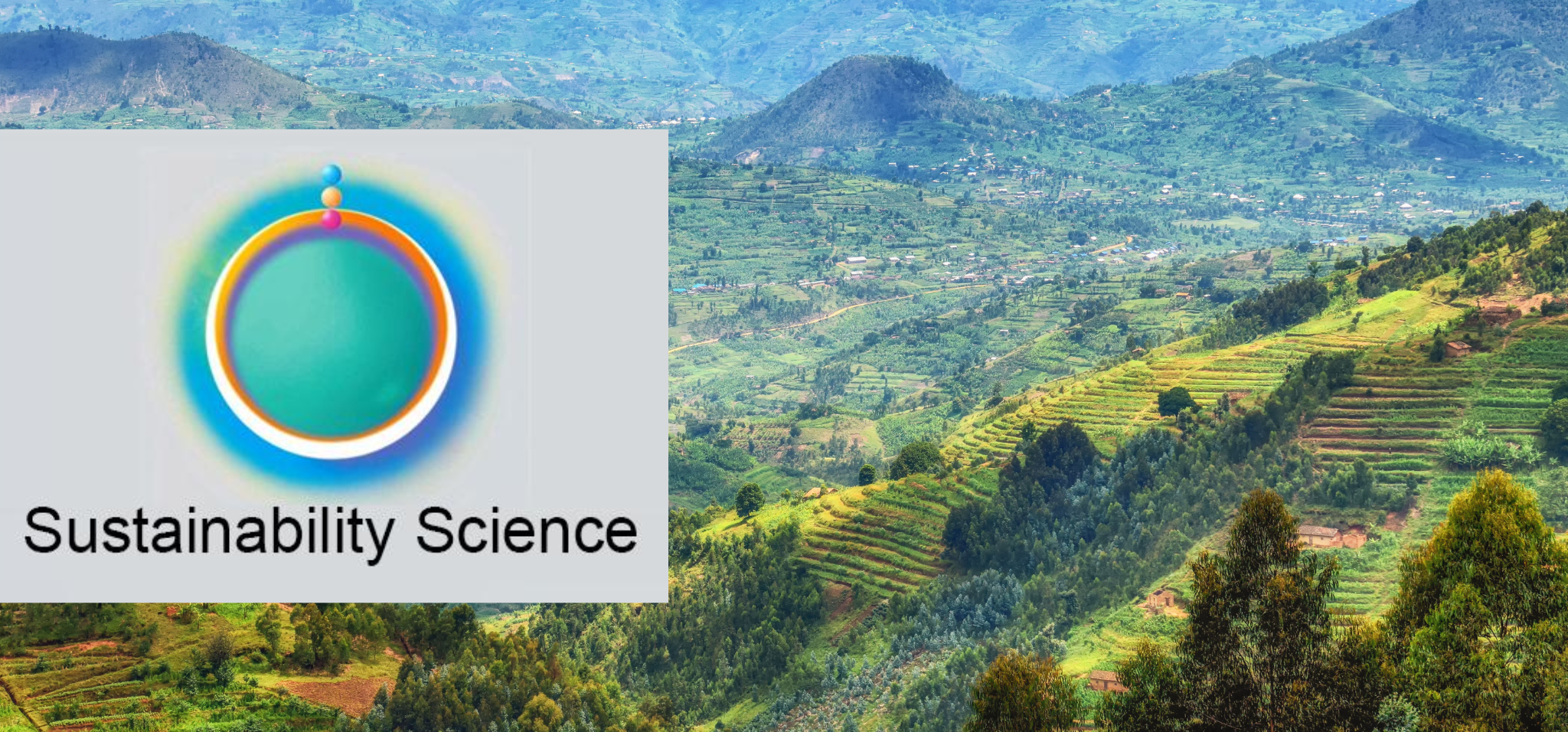 The latest paper led by FABLE Rwanda has been published in Sustainability Science, as part of the Special Issue 'Globally-Consistent National Pathways towards Sustainable Food and Land-use Systems'.
Authors: Katya Perez-Guzman, Dative Imanirareba, Sarah K. Jones, Rudolf Neubauer, Fidèle Niyitanga & François Xavier Naramabuye.
Abstract
Improving livelihoods in Rwanda requires overcoming food insecurity and malnutrition. Vision 2050 is Rwanda's long-term development strategy, yet little is known about its potential trade-offs for the country's biodiversity, forest cover, and greenhouse gas (GHG) emissions. Scenario analysis can provide insights into how to achieve such goals more sustainably. Here, we use the Food, Agriculture, Biodiversity, Land-Use, and Energy (FABLE) Calculator, a simple integrated assessment tool, to explore potential sustainability implications by 2050 through two scenarios: (1) Current Trends and (2) Vision 2050.
The Vision 2050 pathway incorporates components of the government's long-term development strategy and associated national agricultural policy targets. It includes greater increases in crop productivity and decreases in post-harvest losses, and shifts to more sustainable diets, compared to the Current Trends pathway. Results show that the Vision 2050 pathway would, relative to Current Trends, lead to a greater decrease in agricultural land area and an increase in non-forested natural land-cover area, with consequent decreases in GHG emissions from agriculture, increases in carbon sequestration, and increases in the share of land that can support biodiversity conservation.
Shifts to a healthier diet in the Vision 2050 pathway would only be compatible with national agricultural priorities if these diets favor consumption of foods that underpin sustainable livelihoods in Rwanda, such as beans, cassava, potatoes, sweet potatoes, banana, and corn. We discuss the potential for integrated land-use planning and adoption of agroecological farming practices to help Rwanda achieve food security, livelihood, biodiversity, and climate mitigation goals in tandem.