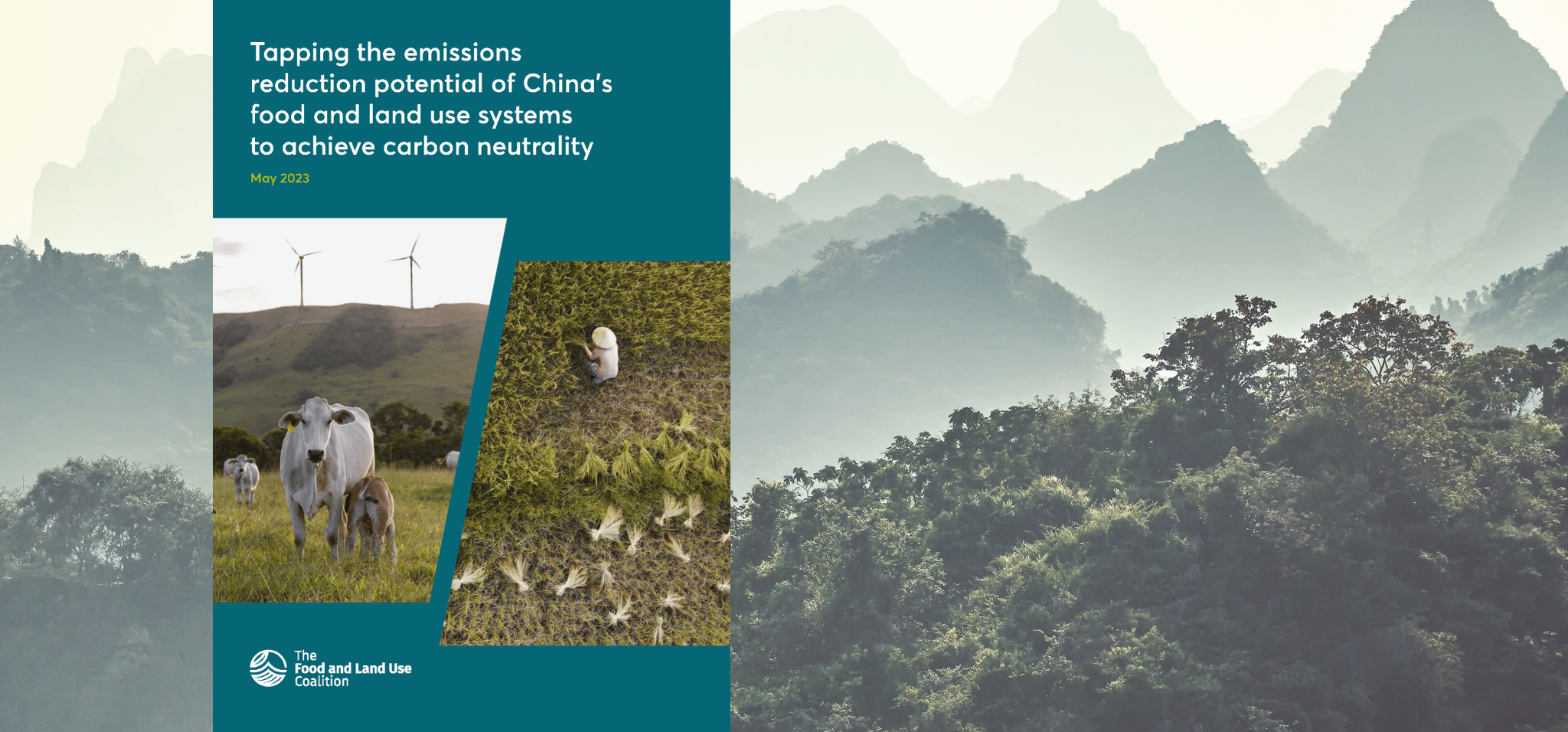 This assessment evaluates existing greenhouse gas (GHG) projections for the Chinese agriculture, forestry and land use (AFOLU) sector and the models being used to create them. A total of eight models (GLOBIOM-China, MAgPIE-China, GCAM5.3, FABLE Calculator-China, ORCHIDEE, PECE-LIU, AGHG-INV and SRNM) are compared and analysed for their coverage of sectors, carbon pools, land use categories, and projections.
In terms of the land use, land use change, and forestry (LULUCF) sector, the models variously cover the most relevant land use categories: forest land, grassland, and cropland. The Intergovernmental Panel on Climate Change (IPCC) tier methods used and the coverage of specific carbon pools differ widely between the models. In the agricultural sector, the eight models have some similarities in their structure and scope, with Tier 2 dominating for the calculation of GHG fluxes.
There are significant uncertainties in existing model estimates regarding historical and projected future LULUCF emissions and removals for China. The difference in historical net emission estimates between the models is striking, at 1,119 million tons of carbon dioxide equivalent (MtCO2 eq), which corresponds to the estimated size of China's national GHG sink in 2014 (1,150 MtCO2 eq). In terms of future developments of the LULUCF sector, the models cannot provide a unified picture as to whether China's current national GHG sink will increase or decrease.
For the agricultural sector, most models project a business-as-usual development in which the non-CO2 emissions (mainly CH4 and N2 O) from China's agricultural sector increase at a much more moderate rate after 2030, and peak between 2045 and 2060. The peak emission projections range from 800 to 1,400 MtCO2 eq. The future mitigation potential estimates for agriculture range from 200 to 800 MtCO2 eq. The ranges reflect differences in base years, model structure, scenario assumptions, and parameter selection.
As a whole, the models differ considerably in their representations of the Chinese AFOLU sector. As a result, caution is needed when comparing projections and when using them to formulate policy targets. The assessment thus highlights the need for prioritized actions and further development of the Chinese AFOLU sectorial models so that they can assist in setting targets and developing reliable and clear pathways for the AFOLU sector in line with limiting global warming to 1.5°C or well below 2°C. Priority actions include more collaboration in model development, better data sharing and access, and promoting multi-model comparison.