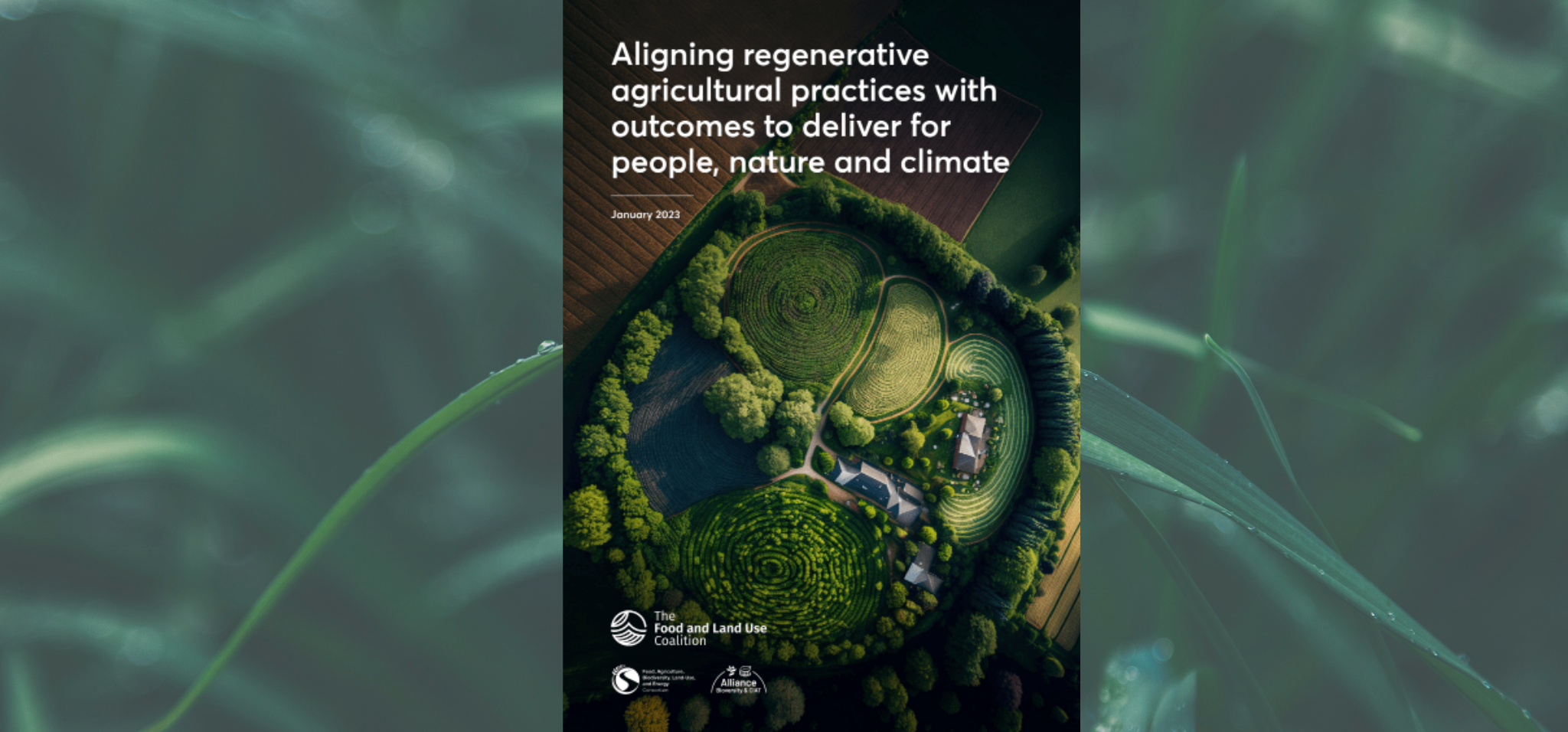 Agriculture is the largest global source of ecosystem degradation and biodiversity loss, the largest water user and a key driver of climate change. Furthermore, food systems themselves are greatly threatened by these negative environmental impacts. "Regenerative agriculture" is gaining increasing interest amongst agri-food industry leaders, civil society organizations and farming communities as a potential solution.
Although a universal definition does not exist, regenerative agricultural practices generally aim to improve soil health, enhance water infiltration and storage, increase the resilience of farms, and reduce reliance on chemical inputs. But there is currently an inconsistent understanding of what "regenerative agriculture" is, the practices it entails and outcomes it can achieve.
This report by the Food and Land Use Coalition (FOLU) highlights the need to create an outcome-based framework for measuring, assessing and scaling regenerative agricultural practices that benefit people and planet. It includes a review of evidence on how specific practices link to three important farm-level outcomes: biodiversity, climate change mitigation and yield, along with recommendations for stakeholders.
The FABLE Consortium is convened as part of the Food and Land Use Coalition (FOLU). Launched in 2017, the FOLU Coalition advocates for a reform agenda based on ten critical transitions needed to transform food and land-use systems. FOLU's core partners include Alliance for a Green Revolution in Africa (AGRA), EAT, Global Alliance for Improved Nutrition (GAIN), International Institute for Applied Systems Analysis (IIASA), Sustainable Development Solutions Network (SDSN), SYSTEMIQ, World Business Council for Sustainable Development (WBCSD), The World Farmers' Organisation (WFO) and World Resources Institute (WRI).
Under the FOLU umbrella, FABLE helps overcome implementation barriers to the ten critical transitions, by developing the tools and the evidence base that can be used by countries to address food and land-use systems in their national policies, climate, and biodiversity strategies.